I hope you all are enjoying your first weeks or days back to school. I have been back for a couple weeks now and we are getting into a great classroom routine. I'm linking up with The Reading Crew to share some of our favorite books with you for Back to School. Be sure to keep reading and enter our giveaway to win a copy of each book.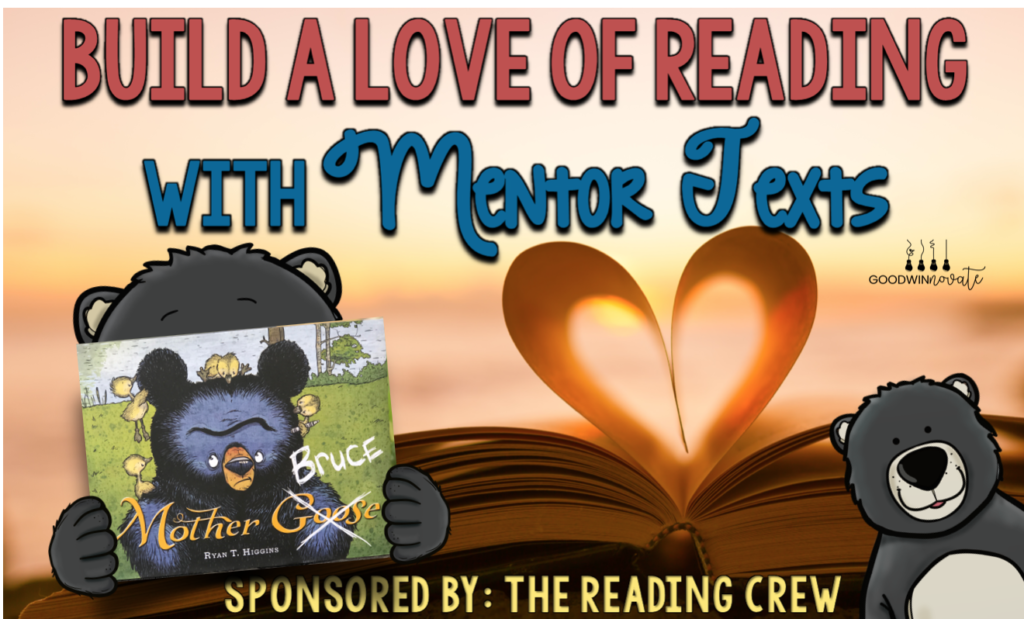 One book I always love reading to my students in the fall is Mother Bruce. We study Monarch butterflies and migration and this book goes so well with it.  It's also just a funny little story that can be used anytime throughout the year.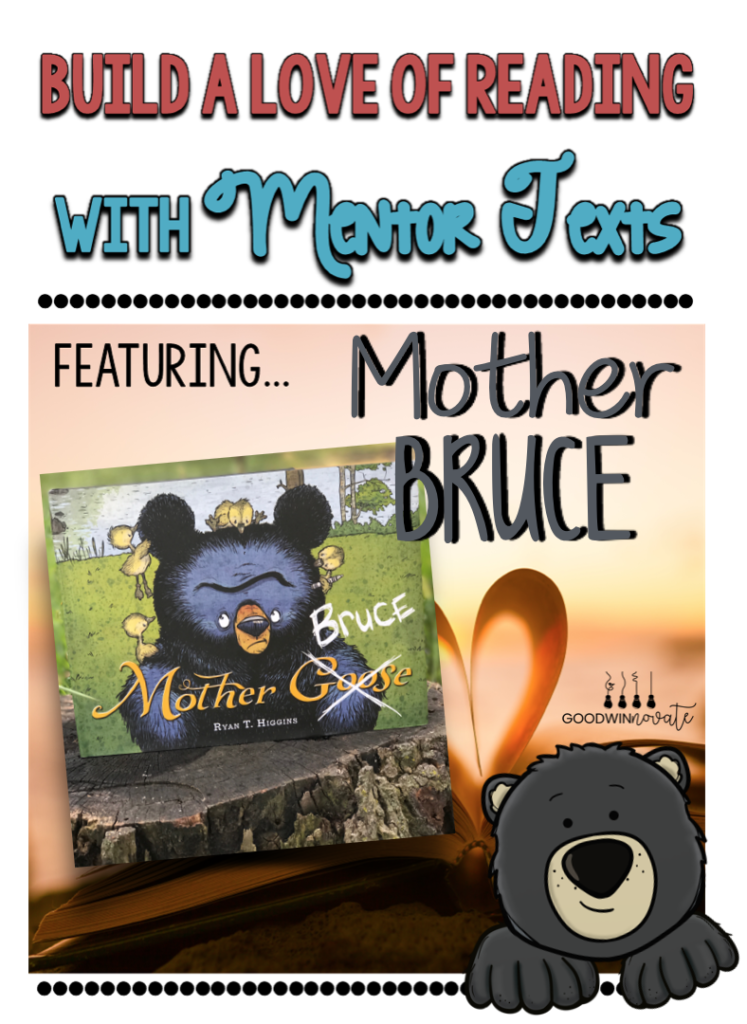 Mother Bruce (affiliate link) is about a grumpy bear who accidentally hatches some goose eggs while trying to use them in one of his egg recipes. The baby goslings become attached to him right away and think he is their mother.  Bruce tries getting rid of them for the entire book. One way he tries to get rid of them is to get them to migrate to a warmer place. He never succeeds until he finally takes them by bus to Miami, Florida at the end of the book. The ending of Mother Bruce would also be good for writing a sequel story. It ends as a sea turtle mistakes a goose for his mother. This could be a super fun class book project.
This book is perfect for retelling character, setting, and events, some of those early skills we work on reviewing in second grade. It also works perfect for retelling beginning, middle and end of a story.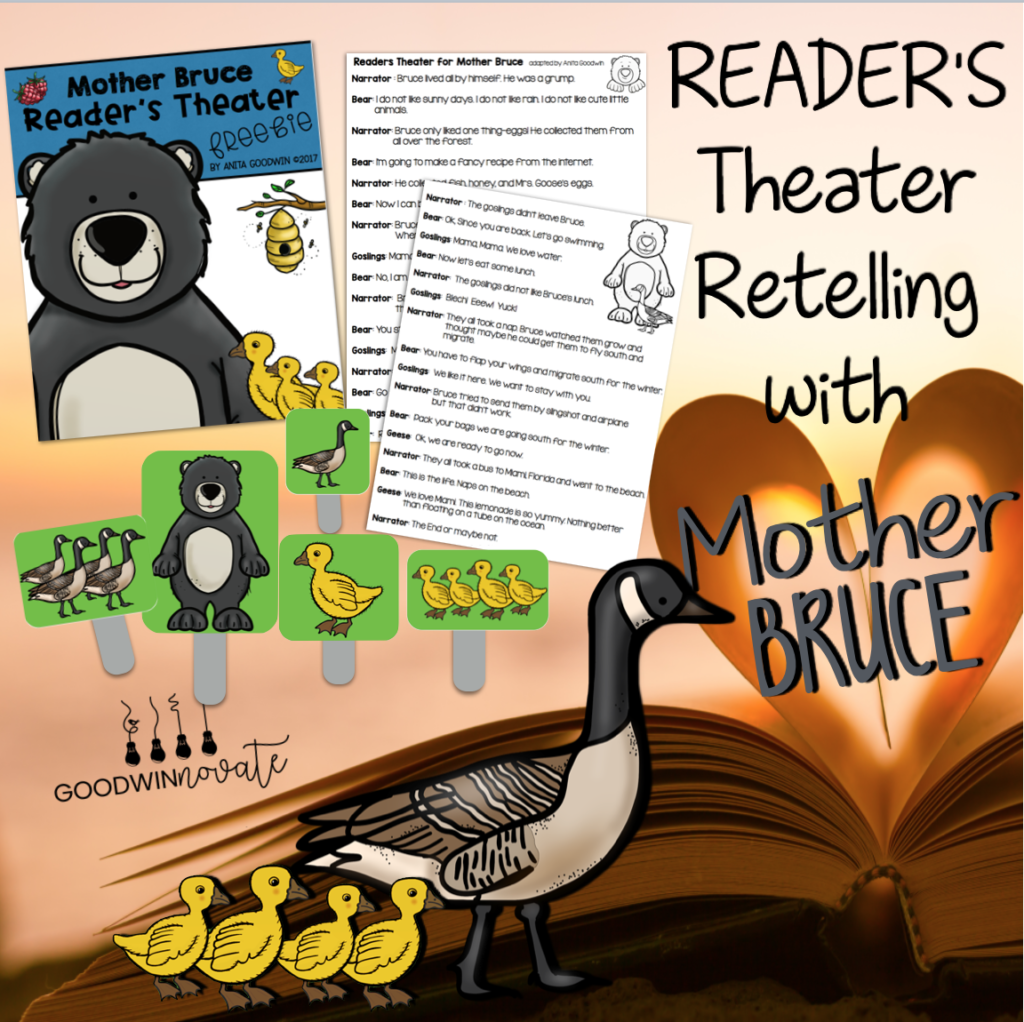 I created a little 2 page Reader's Theater FREEBIE adaption that you can have students use to help retell the story. There are 5 character cards that you can print and add sticks or headbands to use with the Reader's Theater. They have a green background in case you would like to use them with Green Screen. Older students could have fun writing their own Reader's Theater Script retelling and using the characters to act it out.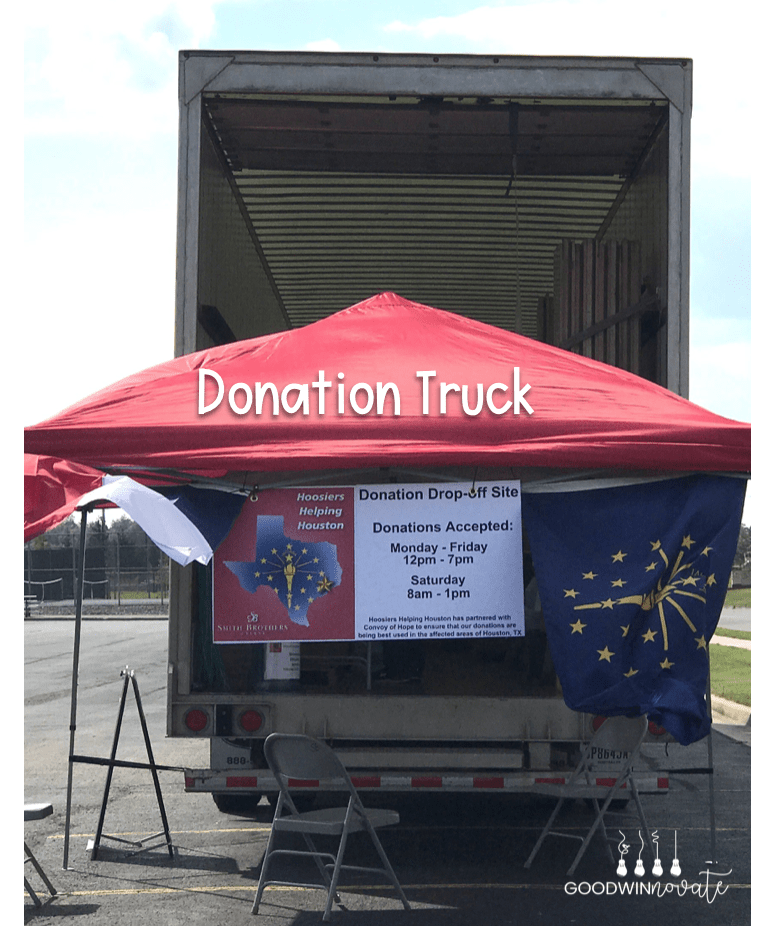 I'm also thinking of all the victims of Hurricane Katrina and I'm so glad that our school is collecting items to send there. I'm also excited to support this Go Fund Me that is set up to go directly to teachers in the affected Houston area. Check out the link for more information to see if you would like to donate.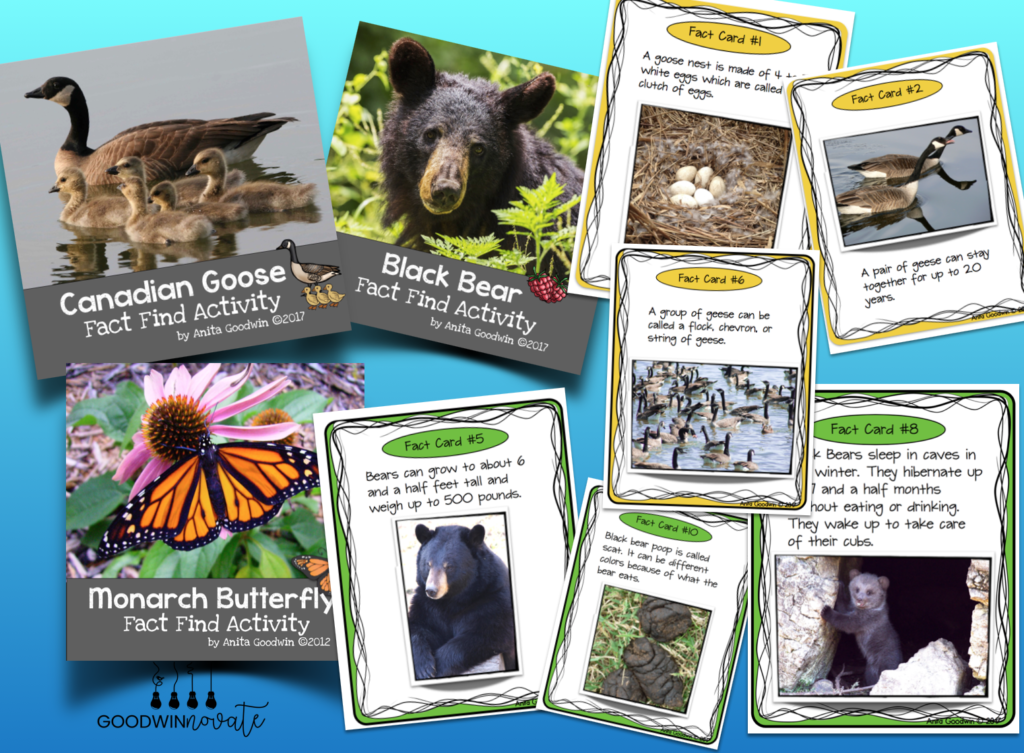 You may also want to check out my newest fact find activities. Students love to roam the room and find answers to their questions while learning all kinds of new and interesting facts. My Monarch Fact Find has been a super popular activity to do with students so I created 2 more just to go with the book Mother Bruce. Your students can learn all about real Black Bears and Canadian Geese and compare the facts with the fictional characters in the story. Each set includes 12 fact cards to hang around the room and a recording sheet to record the answers found on the cards.

Here are some other Mentor Texts to check out.
Be sure to enter our giveaway and check out all the other posts from the others in the Reading Crew.